SafeHouse's (Not So Secret) Next Door Neighbor
Owned and operated by the SafeHouse, The Newsroom Pub is a great downtown Milwaukee bar with 19th century charm. One of the best bars in Milwaukee, the Newsroom is home to a collection of famous autographs and memorabilia dating all the way back to 1885. It's not only a great hang out spot with a rich history, but it's also the perfect location for large banquets and meetings, catering for up to 125 people.
Hours
Open Wednesday, Thursday and Friday at 5:00pm
Open Saturday at 12:00pm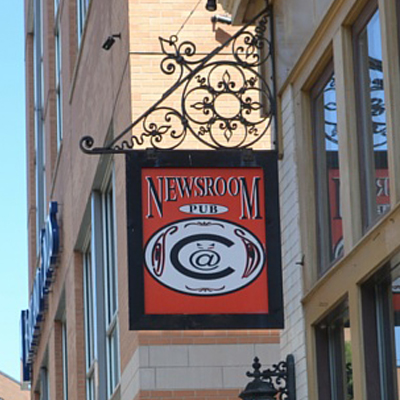 History of the Newsroom Pub
This once elegant nineteenth-century dining room was restored in 2000 as the Newsroom Pub, a downtown Milwaukee bar & the perfect front for the SafeHouse. David Baldwin, the founder of the SafeHouse, carefully refurbished this establishment to provide a home for the Milwaukee Press Club and its collection of famous autographs and memorabilia dating from 1885. The Newsroom Pub is popular for banquets, meetings and receptions up to 125 people. V
Unique and historical design elements within the Newsroom Pub come from past Milwaukee landmarks, including gargoyles and a fountain from the North Western depot, an exterior sign bracket and ornamental iron balcony from the Blatz Hotel and Blatz Palm Garden, and chandeliers from the once iconic John Ernst Café.

If you are lucky enough, you may be able to enter directly to the SafeHouse via a secret entrance to this spy-theme bar and restaurant's large mechanical puzzle or revolving booth.
Newsroom Pub Undercover Happy Hour
Wednesday, Thursday and Friday from 5 - 7pm
After a long day behind enemy lines, bring your fellow spies to partake in drink specials!

$3 Domestics
$4 Well Drinks
$5 House Wine
$6 Nachos Camp Stanley
$6 C4 Cheese curds
$6 Crafty Dips and Chips
view menu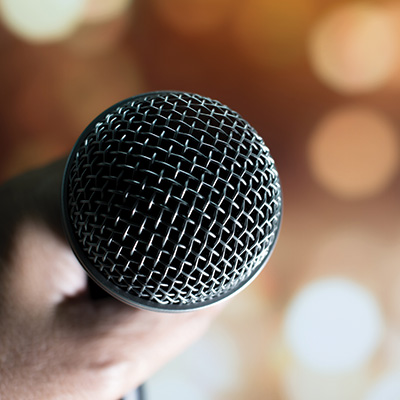 Newsroom Pub Events

Wednesdays - Karaoke at 9:30
Thursdays - Quizmaster Trivia at 8:00
Wisconsin Wall of Honor

It's no secret that we respect the service. On your next visit to the Newsroom Pub, be sure to check out the Wall of Honor, as we partner with Being There Reaching Out to honor the fallen.